Peoney Technology Co., Ltd. è uno dei fornitori, dei fornitori e degli esportatori famosi di Spazzolino Da Denti Elettrico, con una fabbrica in Taiwan. Con gli anni di esperienza di linea di produzione delle prodotti, siamo conosciuti per la nostra prestazione eccezionale nell'industria delle prodotti.Abbiamo istituito la nostra azienda come una della marca principale in Taiwan.Aggiorniamo costantemente le nostre prodotti per rispettare gli standard internazionali.Teniamo una squadra di professionisti, che garantisce sulle consegne di tempo con le prodotti alta qualità. La nostri sincerità e duri lavori li ha aiutati a abbinare la nostra qualità con gli standard internazionali.
Introduzione
Brand Establishment
The Peoney Group was founded in December 2004, mainly engaged in IC application design. Established Taiwan Peoney Technology Co., Ltd. in May 2017, launched electronic products such as electric toothbrushes. The main members are from the senior IC electronic application team of Hsinchu Science Park, with strong and mature electronic technical strength. Our goal is to make consumers enjoy perfect functions and technical services when using our products.
Design Concept
The reason for designing an electric toothbrush is that our team considers that working occupies a lot of time with family. However, we have developed the electric toothbrush suitable for the whole family using the vibration motor IC as the main shaft by us. Let the whole family have a beautiful smile to make up for the regret that they can't accompany their children because of work. We also collaborate with our friends in the IC industry, Disney's electric toothbrush OEM factory, ISO certification with high level of process and dust-free clean production. It started our dream of designing Taiwanese brands for export to the world.
The joyful smile of the family is the core of our product design.
Our design is based on the needs of children. BOBI electric toothbrush make it easier for children to using. No need to worry about slipping into the water or the ground due to waterproof and non-slip design. Adopting RoHS environmentally friendly materials to keep parents from worrying about safety. In addition to maintaining a healthy tooth by toothbrush, toothpaste is also indispensable. Therefore, we have also developed food grade BOBI bamboo charcoal healthy toothpaste, remove the chemical abrasive and blowing agent ingredients, add vitamin B and probiotics, lest the whole family worry about eating toothpaste by mistake.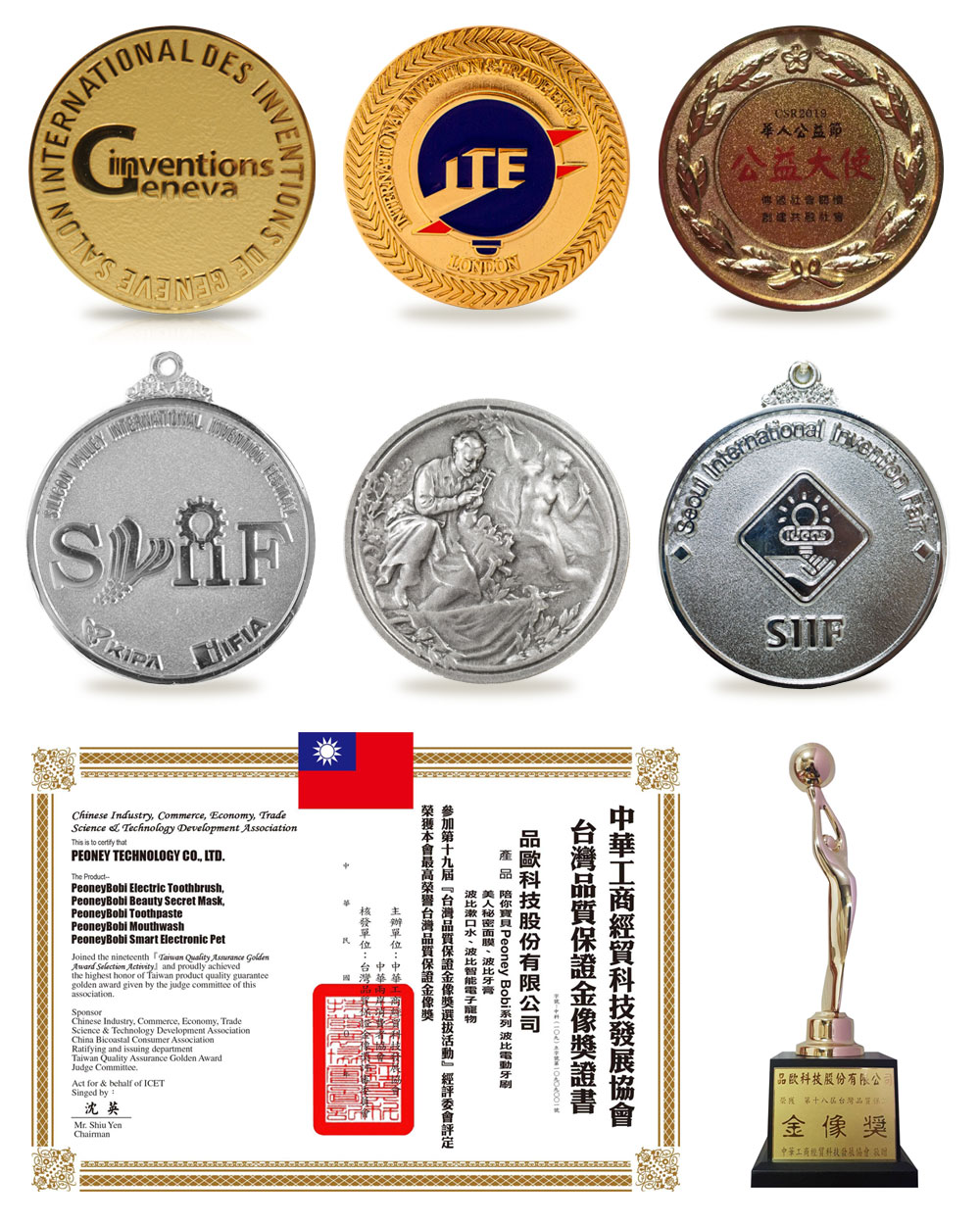 La nostri sincerità e duri lavori li hanno aiutati a abbinare la qualità delle nostre
Spazzolino Da Denti Elettrico
con gli standard internazionali.Secondo i generi differenti di fabbricazione richiede, noi offra i servizi perfetti voi.